Currently, our clientele is made up of French companies and subsidiaries of groups from Germany, Great Britain, Italy, Spain, the Netherlands and China.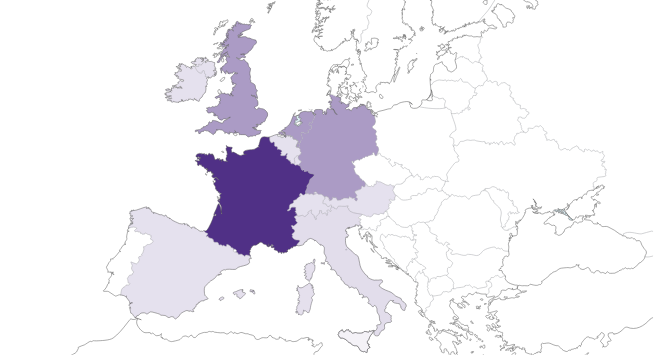 We have a long experience in accompanying French branch offices and French subsidiaries of foreign groups. We understand the difficulties you can encounter in your efforts to conform to French legislation and to your group's requirements at the same time.
ASTRIA is often contacted by the management of overseas groups with subsidiaries in France. If necessary, the partners come to the head office outside of France.
We aim to facilitate the task of understanding the legal, fiscal and social environment of France.
We communicate regularly by telephone or e-mail with our overseas clients on the work being conducted for them or on any items which need particular attention.
We also have specific technical expertise in providing support to the French subsidiaries of international firms: We can issue intermediate balances and reports (if necessary also in English or German) at short notice for the subsidiaries of foreign companies.
Our financial statements (balance sheet, profit and loss statement, note to the financial statement, etc.) are reliable, totally confidential and can include any necessary adaptation to IFRS or US GAAP standards.